Details
Resources
Specifications
X3S/X3SP Entry-level IP Phones
Dear Customers,
To cater to the developing marketing demand, the Fanvil hereby informs you that Fanvil
X3S/X3SP Entry-level IP Phone
has been discontinued since April 8, 2020. After the date, new orders for the product would not be accepted. The recommended superseding model is
X3S/X3SP/X3SG New Version IP Phone
.
Consistent with the policy guidelines as below, Fanvil will continue to offer support and after-sale service:
(1) For the first year from the End of Life date, Fanvil will offer technical support for hardware and software. Software technical support includes Existing Bug Fixes, New Security Fixes and Critical Compatibility Problem Fixes.
(2) From the second year to the fifth year after the End of Life, Fanvil will continue to provide necessary software technical support, including Software Critical Bug Fixes, but excluding those that cannot be fixed due to the limitations of software architecture.
(3) Please contact your local sales manager if you need to repair or replace the hardware. We will provide you with the corresponding hardware support services according to the sales policy.
(4) After the End of Life date, Fanvil will not support any new requirement, improvement or add any new functionality in principle.
(5) Since the sixth year from the End of Life, Fanvil will not offer any Support.
Thank you for your support and understanding as always. Fanvil will consistently provide you with high-quality products and services.
For more information, please visit www.fanvil.com or contact your local distributor.
Fanvil Technology Co., Ltd.
All right reserved.
FANVIL X3S/X3SP SOHO IP Phone The Phone Designed for Internet Life
2.4" Color Screen, Smart and Friendly User Interface The new X3S combines the advantages of existing enterprise phone UI design experience
with color screen. The UI appearance and operating experience have a qualitative leap.

High-functionality Equipped for Office Working
Support EHS Wireless Headset Support EHS Wireless Headset, Professional Enterprise VoIP phone.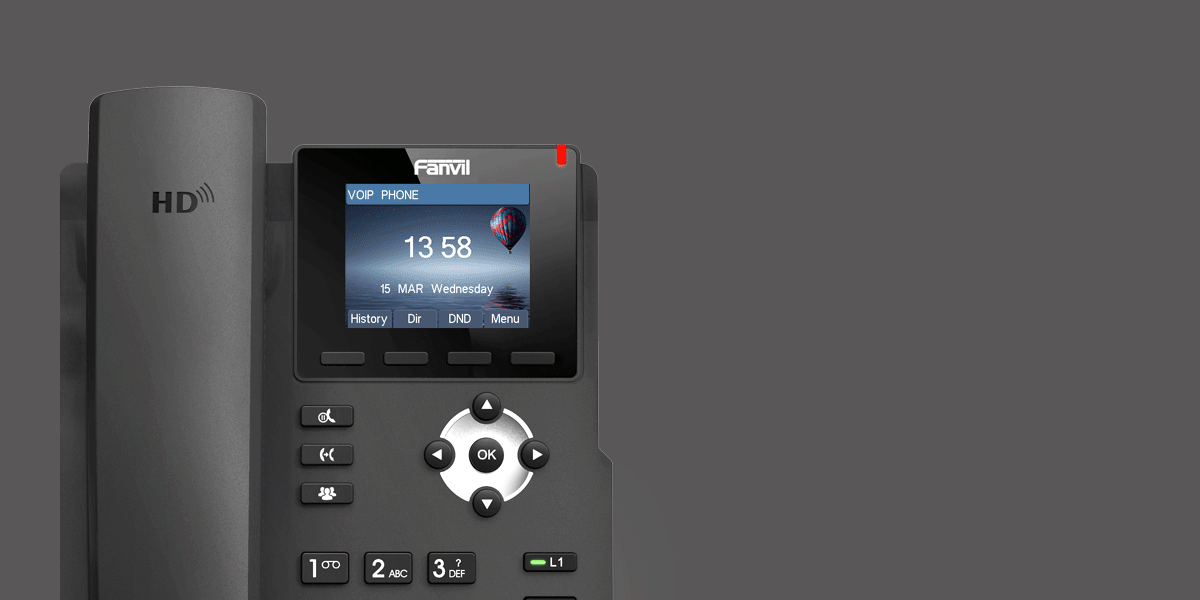 Web Page with Mobile Phone Scan X3S screen's QR code to get
into web page. Web page access with
mobile phone at anytime, anywhere
Phone Hotspot Several phones share one number from server, and each phone has its extension
number to contact/transfer/conference others.
Copyright © 2020 azimuth communications Fanvil Technology Co., Ltd. All rights reserved technical support:
Fang Wei
website construction