Fanvil i10S/i10SV/i10SD SIP audio/video intercom
Fanvil i10S/i10SV/i10SDis a mini SIP intercom, integrating access control, audio/video intercom and broadcasting functionalities. It supports wall mounting. With a dustproof, and waterproof design, it can be applied in many indoor scenarios and offer the best communication experience for users.

Compact size, suitable for a variety of scenarios Fanvil i10S/i10SV/i10SD is mini and elegant, can be installed with the type86 surface mount back box.
It supports wall mounting by fixing with screws, and is suitable for various indoor scenarios.

HD Audio Support HD audio codec protocol G.722 and Opus, provide superior
intercom experience. Build-in audio line out interface, can play
background music when connecting with an active speaker.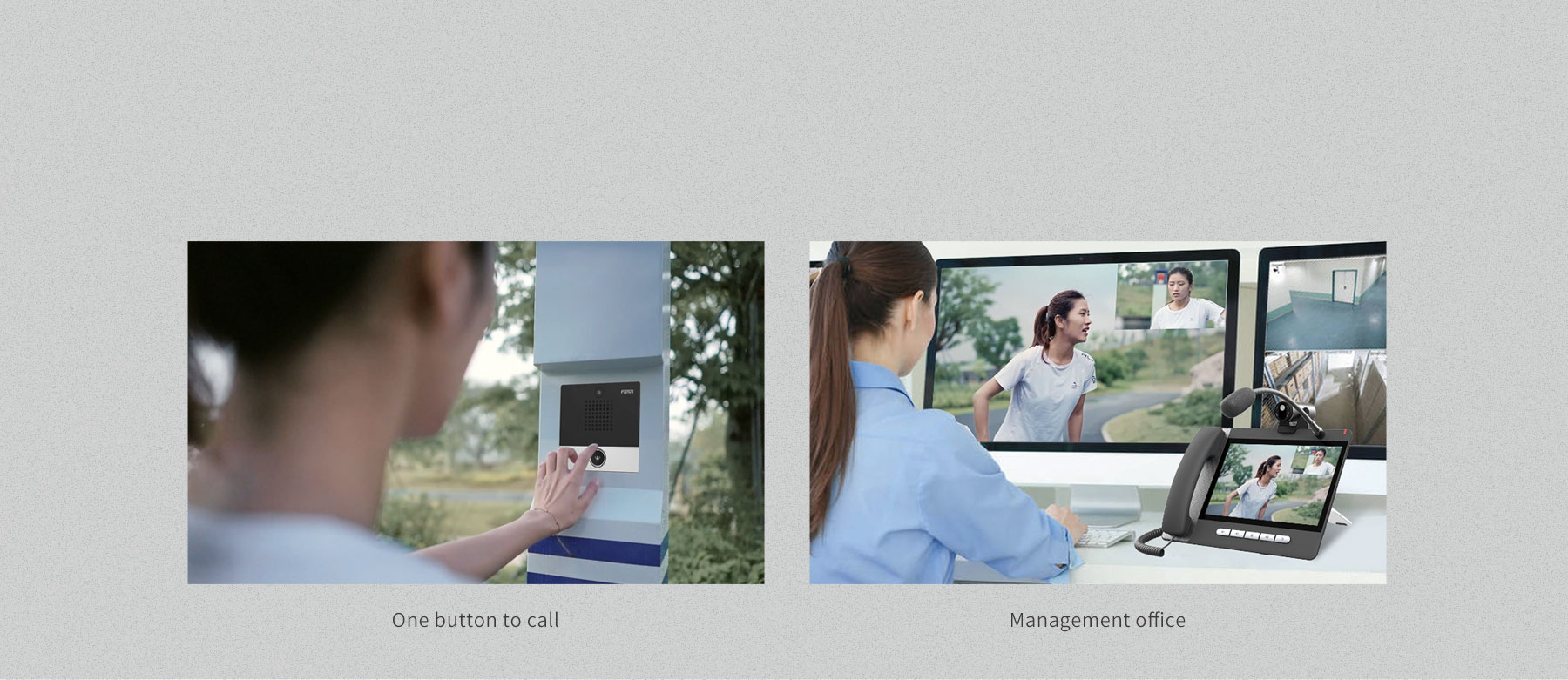 HD Video (i10SV only) Support video call, can make video call with IP phones or other devices that support video decoding.
i10SV has a build in 2M camera, support up to 1080P resolution.

High protection grade IP54 protection grade. Featured by dustproof and waterproof,
and an operation temperature range from -20°C to 50°C, it can
be applied in many indoor scenarios.







Rich Extension Features One button to call via defining the DSS key. Open the door via connecting the short circuit output interface
with the electric lock. Trigger the IPC to record or the alarm indicator with the short circuit output interface.
Based on ONVIF protocol, the i10SV supports remote video viewing and recording.

Easy Management Configured via embedded web;Auto provisioning via Fanvil FDMS.
Reduce operation and maintenance costs

Application Scenarios

Multi-platform Compatibility No limitation between different platforms
Copyright © 2022
粤ICP备15049600号
azimuth communications Fanvil Technology Co., Ltd. All rights reserved technical support:
Fang Wei
website construction